Dienstag, 19.06.2018: AdV – Entwicklungen und Perspektiven des amtlichen deutschen Vermessungswesens
Dienstag, 26.06.2018: Towards large-scale building reconstruction: From scene decomposition to LoD3 modeling
Dienstag, 10.07.2018, Perception of autonomous Systems
Dienstag, 17.07.2018: Ingenieurvermessung auf der Meyer Werft
Current events in the field of geodesy and its neighbouring disciplines
Announced events relate to information having been posted by the Committee for Geodesy (DGK) or having been taken from the internet and other sources. No responsibility can be taken for the content of this information.
6.-11.5.2018: FIG XXVI Congress and General Assembly



Donnerstag, 14. Juni 2018: Als Geodäten noch mechanisch rechneten - die Entwicklung des maschinellen Rechnens vom 17. bis zum 20. Jahrhundert
Donnerstag, 28. Juni 2018: Prof. Dr. techn. Michael Schindelegger, Meeresspiegeländerungen in der Nordsee - Prozesse und zukünftige Herausforderungen | Antrittsvorlesung
Donnerstag, 12. Juli 2018: Führungskraft in einer technischen Abteilung
14.-22.07.2018: 42nd COSPAR Scientific Assembly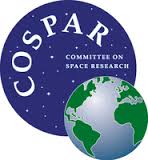 It is in cooperation with Stanford University in the United States, the Institut Supérieur de l'Aeronautique et de l'Espace ISAE-SUPAERO in Toulouse, France, Graz University of Technology in Austria and the University FAF Munich in Germany.
The ten-day course will cover all aspects of satellite navigation, up to and including the creation of a satnav-based business.
Supported by Graz University of Technology and the Austrian Institute of Navigation, the Summer School is open to graduate students, PhDs and postdoctoral researchers, as well as young engineers and academics working within industry or agencies, aged 35 or younger.
Register before 15 May 2018 to benefit from an early registration discount. The number of participants is limited to 50, on a first come, first served basis.
20.-31.08.2018: XXXth General Assembly of the International Astronomical Union - IAU
08.-17.07.2019: 27th General Assembly IUGG